Our Services
Our business is Information Technology, Your business is to Grow Your Business 

Cloud and Virtualization Services

Network Design and Office Setup

IP Voice and Video Communication

Virus and Spyware Removal

Professional Managed IT Service and Support

Business Continuity and Disaster Recovery
We take care of I.T. so that you can take care of Business
Information Technology drives many businesses, but your business is not Information Technology. Our goal at WDL Technologies is to free you from worrying about I.T. so that you can focus on growing your business. We want you to do your best business while we take care of the rest.
Contact Us Cloud and Virtualization Services
Today's businesses are no longer on-premise or within the four walls of an office, they are mobile and agile; fluid and ever-changing with the tides. Cloud is an enabler for today's businesses and we understand the dynamics, operation and cost of different cloud solutions.
Virtualization
Technology is moving really fast! Gone are the days when a piece of hardware is dedicated and devoted to a single purpose. Now, it's all about Cloud, but if you're not just ready for the real deal, we can get you closer to being cloud-ready with virtualization. Engage our expertise to virtualize your workloads with best-in-class software including VMWare and Hyper-V, and turn your entire I.T. infrastructure into an easy to manage, cost-effective and optimal infrastructure. Don't let I.T. be the cog in you business wheel.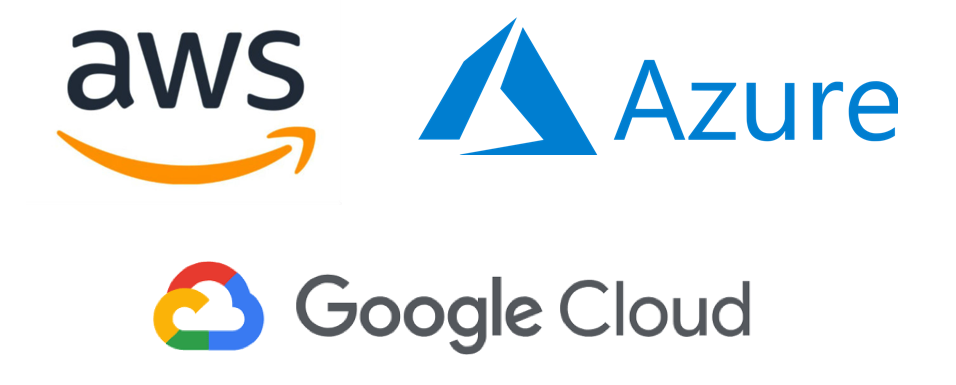 Public & Private Cloud
Cloud is the future of I.T.! From servers to databases and business applications to entire corporate infrastructure, they all live in the Cloud. By architecting your workloads and moving them to the Cloud, we make it easy for your business to scale and meet the ever-changing business landscape of customer demands. Don't waste OpEx on CapEx, let us show you how to operate a nimble, flexible and agile enterprise without the upfront investment. Whether it's operating your own Private Cloud with VMWare or Hyper-V or going Public on AWS, Azure or Google Cloud, our Solutions Architects can take you there and keep you there.
TESTIMONIALS
What Our Clients Are Saying…
Since 2014 when we started using the IP Telephony Service from WDL Technologies, it has simply been a wise investment. It is absolutely affordable and efficient for our international offices to communicate.
We're a small guest house and can't afford to retain an I.T. staff but WDL Technologies makes us look like we have an entire in-house I.T. Department. It's amazing.
With offices and staff in multiple locations, working collaboratively was always a challenge until WDL Technologies came to our rescue in 2013. Now we operate like we're all in one location, sharing content in real-time.
We operate one of the best blended learning platforms in the world because of the support we have from WDL Technologies. Since taking over management of our online platforms, it's been nothing but innovation and improvements.
Office
A1/2 LSDPC Oko-Oba IV Estate Agege, Lagos, Nigeria
---
Hours
M-F: 8am – 6pm WAT/GMT
M-F: 8am – 6pm CST
Contact Us
+234 (1)700-7871
+1 (347) 329-2760
+44 (207) 078-0319 
Cloud & Virtualization Services
Get on the Cloud train with Amazon AWS, Microsoft Azure or Google Cloud or just get started with on-prem virtualization.
Network Design & Office Setup
New office setup, networking and retrofitting with the most recent technology.
IP Voice and Video Communication
Affordable, always available IP based communication. Enterprise multi-office telephony and real-time meeting solutions.
Threat, Virus & Spyware Protection
Proactive and up-to-date protection from viruses and spyware to keep your data secure.
Professional Managed IT Service & Support
Managed IT support remotely or at your premises to keep your business running smoothly.
Business Continuity & Disaster Recovery
Backup for your most critical data and entire infrastructure to keep your business running non-stop.